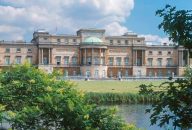 Learn about the famous attractions with the help of a multimedia guide available in several languages
Walk in the footsteps of some of the most influential people in the world, as you tour the numerous rooms of the Buckingham Palace.
Discover one of the greatest ancient wonders of the world, and enjoy an extended visit of the Stonehenge.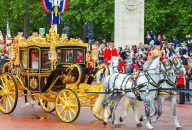 Experience The Royal Mews, one of the finest working stables on the planet. Whether it's the Gold State Coach or the Diamond Jubilee State Coach, you're sure to be dazzled by their alluring aesthetic.
Go by the stables and wave at the Windsor Greys and Cleveland Bays, the two kinds of horses that draw the coaches at the Royal Mews.
Learn about the fine livery that is adorned by The Queen's coachmen and picture yourself wearing one of the outfits.