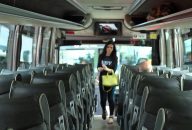 Take a direct bus that goes from Stansted Airport to Stratford Station, and also the return journey.
Avoid the trouble of having to look for public transport or a taxi to reach Stratford.
Catch sight of London's numerous attractions, from your comparatively high vantage point on the seat of the luxury coach.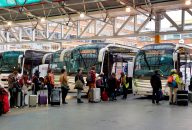 With the National Express bus terminal right outside the exit terminal of the airport, enjoy a convenient boarding spot.
Discover the fascinating city of London and its outskirts on this 105-minute journey from the Airport.
Save yourself the hassle of having to find a means of transport as you disembark from your plane.