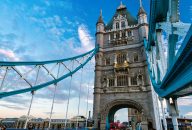 Hop On and Hop Off at any one of the four piers convenient to you to explore the sights of the Thames.
Cruises depart every 30 minutes, giving you the freedom to explore all the sights you want at your pace before boarding the cruise again.
All boats have cafes serving hot and cold drinks as well as snacks for you to purchase.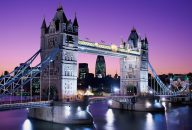 Learn about the history of the bridge and gather information about the architectural prowess of the Victorian era.
View the Docklands, the GLA building, the Tower of London, St Paul's, Big Ben and the London Eye in the distance
Walk the spectacular glass high-level walkways to get some of the most breathtaking views of London.