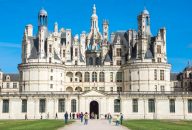 Enjoy a day trip to the Loire Valley, including round trip transportation in a comfortable minivan with air conditioning
Explore three of the most iconic châteaux of the Loire Valley - Amboise, Chenonceau, and Chambord - at your own pace.
Your English-speaking driver guide will provide you with interesting facts and history along the way.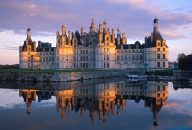 Visit the same castle that inspired the Disney classic, 'Beauty and the Beast'.
You will get a chance to try out a few superb red and white wines at the family-owned Nitray Castle. This is also an optional activity at Chenonceau.
A guide well-versed in the English language will direct you through the tour.