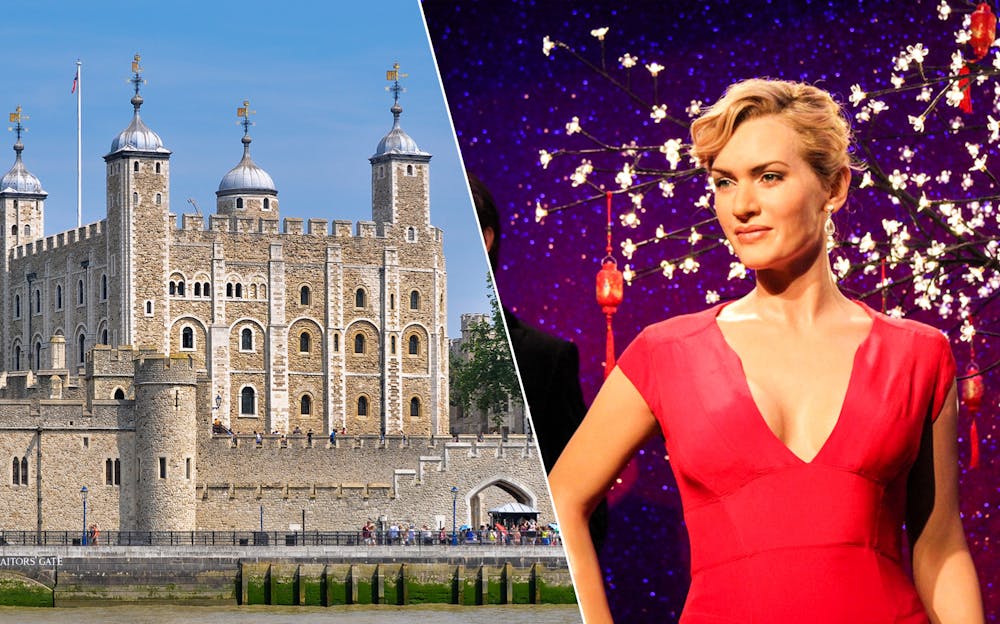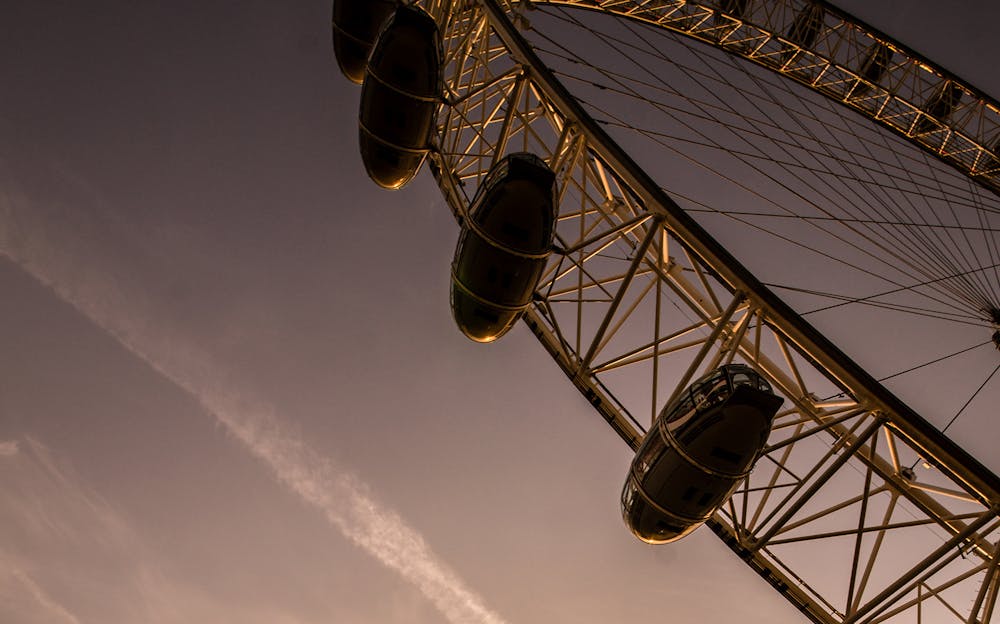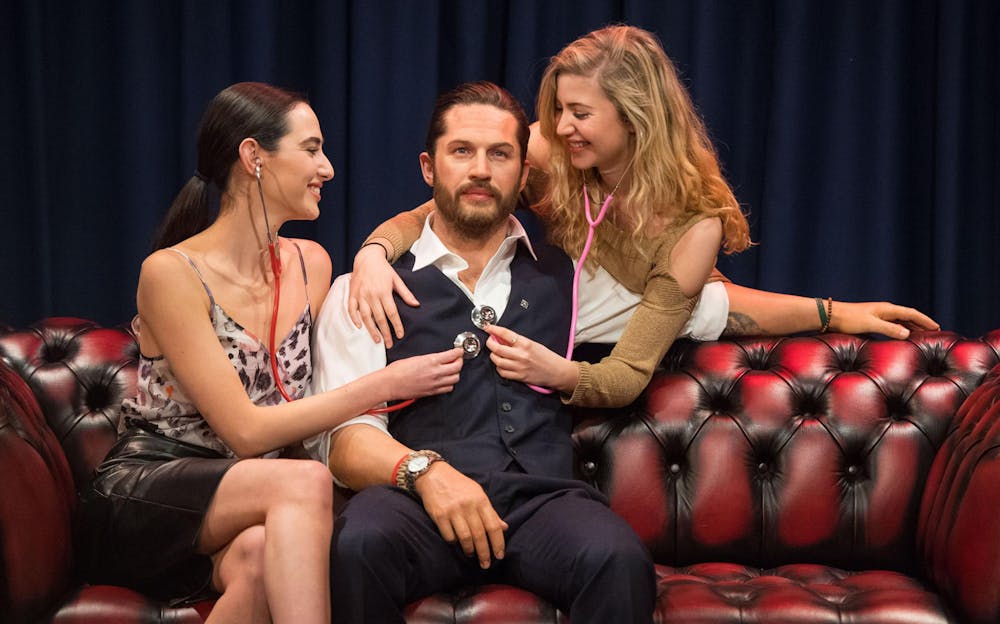 Tower of London, Madame Tussauds and London Eye Combo Tickets
3 Attractions with 1 Ticket
Adult
£
70.50
Was
£
88.80
Save
£
18.30
Child
£
51.56
Was
£
64.94
Save
£
13.38
Highlights
With this combo ticket, explore the highlights of the British capital and maximize your time at ease.
Skip lines, and waste no time to rub shoulders with your favorite celebrities, be a part of Marvel Super Heroes movie and its astounding 4D experience, all under one roof at the world famous Madame Tussauds!
Get the chance to marvel at the seat of British power by visiting the 1000-year-old Tower of London, a UNESCO World Heritage site!
Admire the glorious Queen's Crown Jewels, which comprises of a startling 23,578 gems, along with other jewelry, and houses the Kohinoor diamond and get a chance to explore the Royal Armouries' collection in the White Tower, which was built by William the Conqueror.
Witness spectacular panoramic views of the city atop the world-famous London Eye, the tallest Ferris wheel in Europe; London's top tourist experience for over a decade.
Visit three great attractions with Tower of London, Madame Tussauds and London Eye combo tickets!
Gone is the era of standing in long queues to buy a ticket for each attraction you want to visit. With most bookings made online, buying tickets has become really easy. To top that, you can also buy one ticket for multiple attractions. Get access to three of London's famous landmarks with Tower of London, Madame Tussauds and London Eye combo tickets.
The Tower of London: 1000 years of history
Officially named the Royal Fortress of Her Majesty, the Tower of London has several names. It is a medieval castle in Central London, founded by William the Conqueror after the Norman Conquest of England in 1078. The oldest part of the castle is the White Tower, from which the Tower of London derives its name. Many saw it as a despised symbol of torture the new ruler inflicted upon the city.
The fortress and its grounds played a significant role in British history. Built in a strategically important location, controlling the Tower was crucial in controlling Britain. Over one thousand years, the castle served various important functions. Its buildings and surrounding grounds were an arsenal, a place of execution, a political prison, public records office, menagerie, as well as a royal mint.
Purchase Tower of London and London Eye combo tickets to explore this famous attraction, its magnificent chambers and the stunning Crown Jewels exhibition.
Take flight on Europe's tallest observation wheel
Also towering beside the Thames is the famous London Eye – the world's tallest cantilevered observation wheel. With over 3.75 million annual visitors, it is also the most popular paid attraction in the UK. The structure is 443 feet tall, and the wheel's diameter is 394 feet, offering breath-taking views of the capital. You can see up to forty kilometres away on a clear day – as far as Windsor Castle! A flight aboard one of the thirty-two sealed and air-conditioned passenger capsules involves a 30-minute rotation – more than enough time for you to fully appreciate the stunning cityscape.
Catch sight of London's iconic landmarks from above while enjoying an entirely different view of the city. The capsules also feature the latest technology, allowing you to pull out details about all the capital's famous spots in several languages. Immerse yourself in the London Eye 4D Cinema and see UK's first produced 4D live-action film, including the capital's first 3D aerial photography.
Madame Tussauds' unbelievable sculptures
Skip the lines and beat the queues at Madame Tussauds with your combo tickets. Marvel at the life-like wax statues of your favourite celebrities, politicians and sports icons during your visit. The sculptures are so accurate that it's hard to believe they are man-made. From Brad Pitt and Usain Bolt to the British Royal Family, rub shoulders with them all and take unbelievable photos to show off to your friends and family.
Tower of London, Madame Tussauds and London Eye combo tickets are the perfect way to see London's top sights. So, book your ticket today and explore the capital at these three great attractions.
Includes
Tower of London entry ticket.
Entry into public areas of the Tower of London, including the Tower, Crown Jewels exhibit, the White Tower.
Skip the line access to Madame Tussauds.
30-minutes on the London Eye.
FAQ
Know Before You Go
Pro Tip
Although you can visit these attractions whenever you please on the date you choose during the time of booking, here's a recommended itinerary to maximize your time and to avoid queues and crowds:
Start your day with a visit to the Tower of London. Since the tower tends to be quite busy during the later half of the day, it is a much wiser decision to be there early by about 10 AM. After your visit, you can then make your way to Madame Tussauds to enjoy a fun-filled photo-op extravaganza! We recommend being there any time between 1:00-3:00 PM. End your day at the London Eye at around 5:00 PM and breathe in the city that you've explored! Relax and take in the magnificent views of the city after dusk. Should the London Eye be sold out for the rest of the day, your tickets will be honored for the following day.
Timings
Tower of London
The Tower of London is open daily except between 24th-26th December and 1st January.
Summer (1st March – 31st October) Tuesday-Saturday: 9 AM – 5:30 PM Sunday-Monday: 10 AM – 5:30 PM Last admission: 5 PM
Winter (1st November – 28th February) Tuesday-Saturday: 9 AM – 4:30 PM Sunday-Monday: 10 AM – 4:30 PM Last admission: 4 PM
Madame Tussauds
Monday – Friday: 10:00 AM to 4:00 PM.
Saturday and Sunday: 9:00 AM to 4:00 PM.
London Eye
The timings change based on the dates, which can be found here.
Getting There
Tower of London:
Tube: The nearest tube station is Tower Hill.
Bus: 15, 42, 78, 100, and RV1
London Eye:
Tube: The nearest tube station is Waterloo.
Bus: 211, 77 and 381
Madame Tussauds:
Tube: The nearest tube station is Baker Street Station.
Bus: 30, 113, 13
Strict Cancellation Policy
These tickets cannot be canceled, amended or rescheduled.
You will receive an email confirmation with your3 in 1: London Eye + Madame Tussauds + Tower of London vouchers shortly. Please carry printed copies of your vouchers and display them at the attractions with valid photo ID.