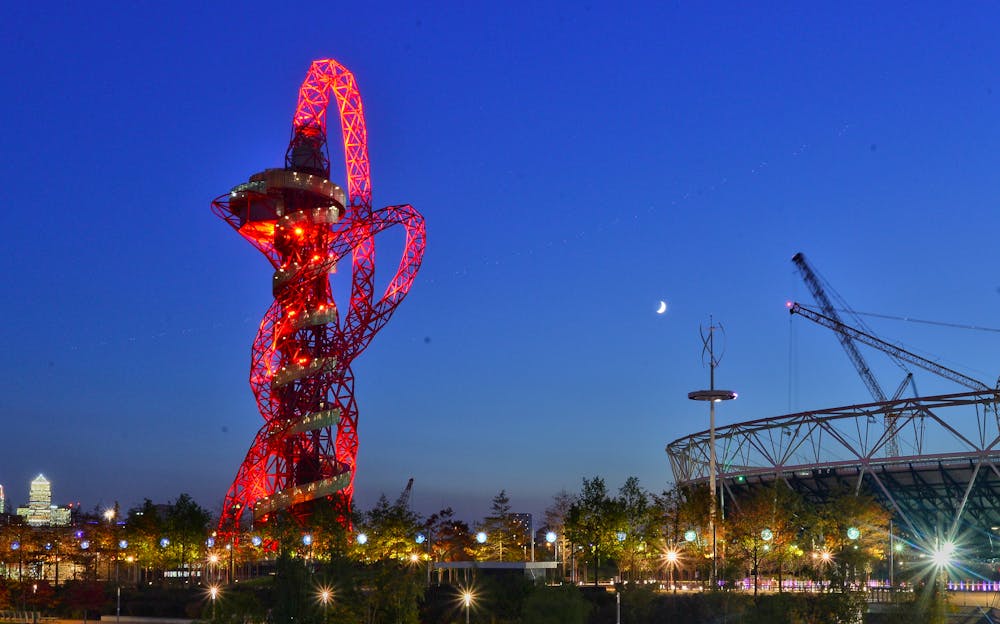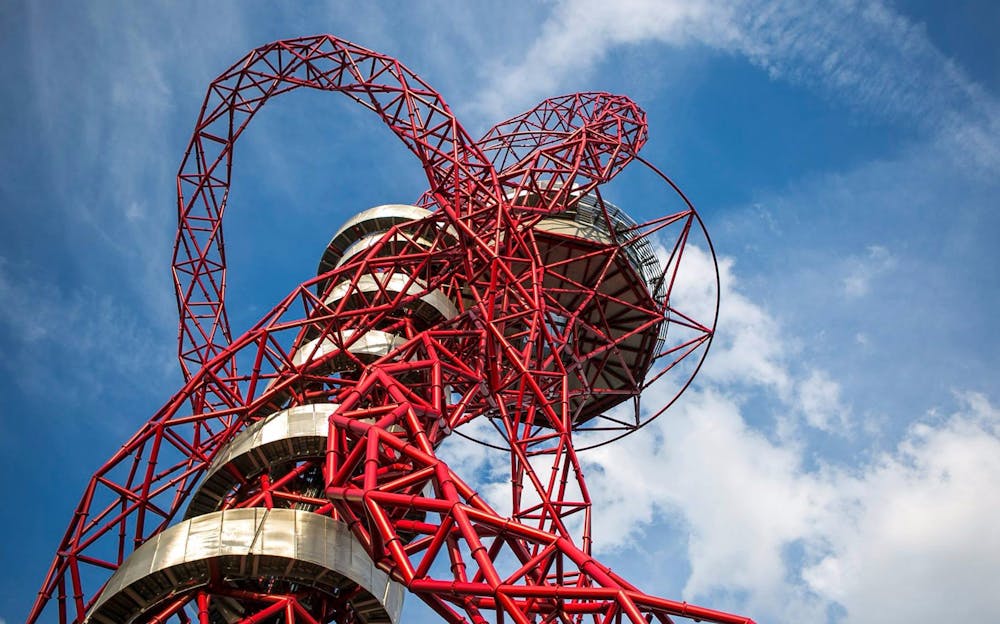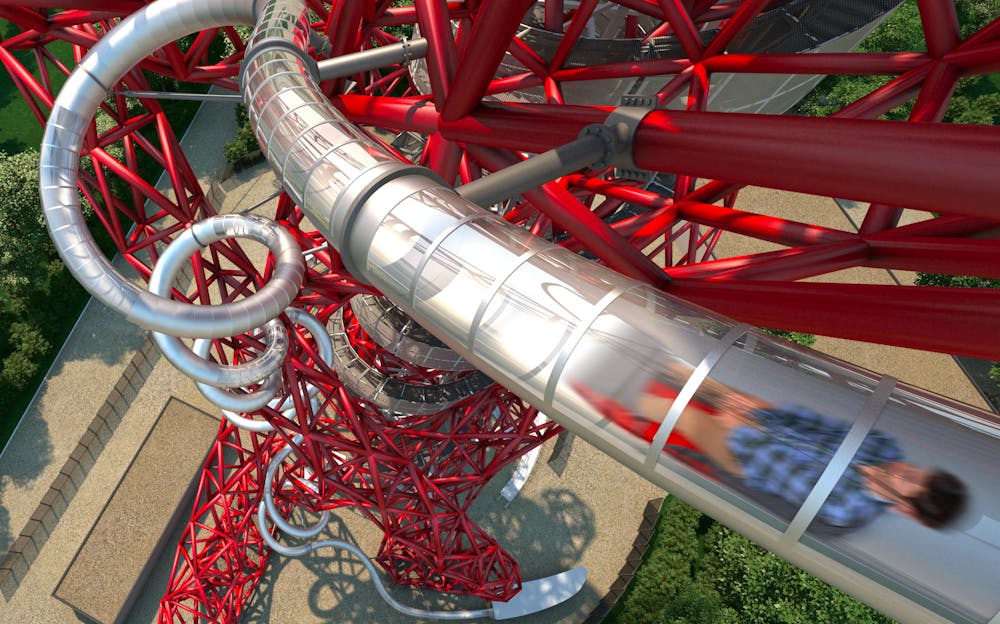 ArcelorMittal Orbit and Slide
Adult
£
11.50
Child
£
5.50
Climb the UK's tallest sculpture
The ArcelorMittal Orbit is an observation tower in Queen Elizabeth Olympic Park in Stratford, East London. It is also known as the Orbit Tower or Orbit (original name). Built in 2012, it was intended to be a permanent legacy of the capital's 2012 Summer Olympic and Paralympic Games. The Orbit is located between the Aquatics Centre and the Olympic Stadium, allowing guests to see the entire Olympic Park from its two observation platforms. Get Orbit slide London tickets to whizz down the structure at a pace of up to twenty-five kilometres per hour while you catch glimpses of the cityscape through sections of light.
The Orbit Tower is a spectacular 114.5 metres tall and is currently UK's tallest standing public work of art. Climb atop the Tower to view London from a completely different perspective. The 360° observation platforms allow visitors to admire the London skyline, which includes some of the city's top attractions.  The 1,020 ft tall Shard, Canary Wharf, St Paul's Cathedral, as well as the Walkie Talkie building and Wembley Stadium are just a few sights visible from the Orbit.
Anish Kapoor's impressive giant mirrors and interactive touchscreens complement the Tower. When combined with the soundscape of London, the installation is sure to enhance your visit.
Ride the world's tallest tunnel slide
After taking in the sights of London from above, move on to the thrilling slide. The Orbit slide London is the tallest and longest tunnel slide in the world at the height of 250 feet and a length of 584 feet. Do you have the courage to stand the test? Don't worry; the slide is known to be much more exciting than it is scary. Unlike other slides, the Orbit boasts twelve twists and turns, and a corkscrew called the bettfeder. Make the forty-second descent and ride fifty metres directly to the ground, pushing your adrenaline to new heights!
Sir Anish Kapoor and Cecil Balmond worked together to design the Orbit Tower, but the famous slide is the work of German artist Carsten Holler, recruited by Kapoor. The two artists collaborated to bring this unique creation to life. The Orbit got its name from Lakshmi Mittal, chairman of the ArcelorMittal steel company in Britain. It combines Mittal's company name because he was the chief sponsor of the project. A major art installation for England's capital, it stands as a structure of pride.
Skip the line with ArcelorMittal Orbit and Slide tickets
People dislike waiting in queues. This is where orbit slide tickets come into play. Fast track through queues with the ArcelorMittal Orbit and Slide tickets, avoiding the crowds. Enjoy the splendid city view, ride the world's longest tunnel slide, and end your tour on a high note.
Purchase Orbit slide London tickets to enjoy this once in a lifetime experience.
Includes
Admission tickets
Local taxes
Excludes
Food & beverages
Pick-up and drop-off