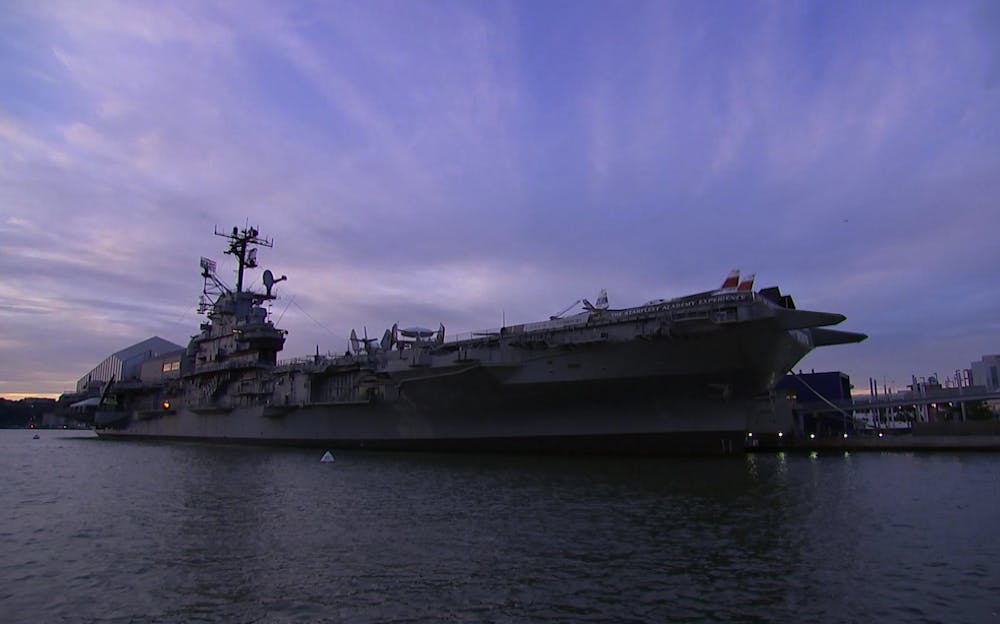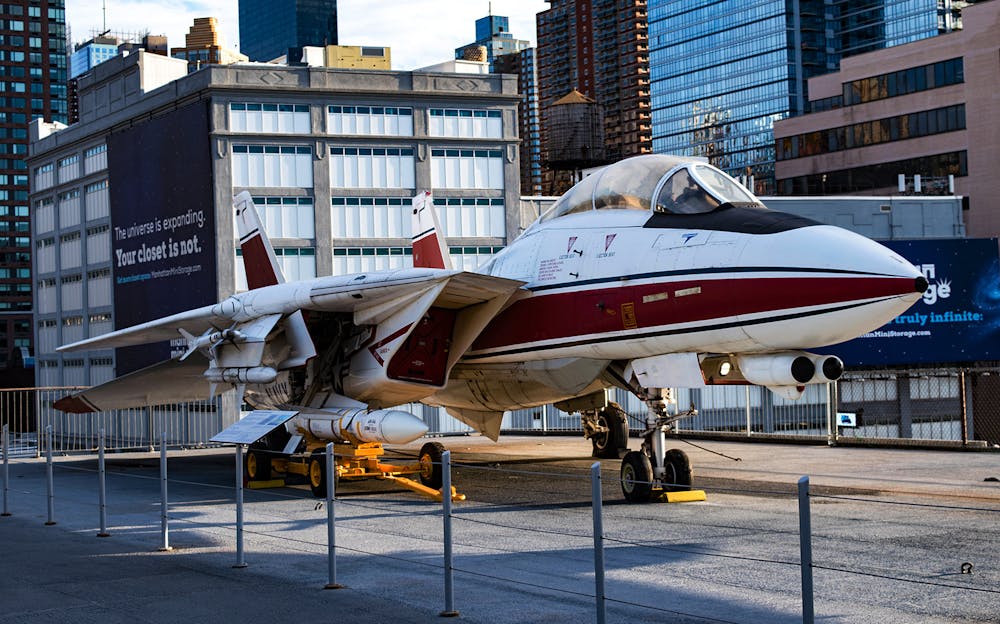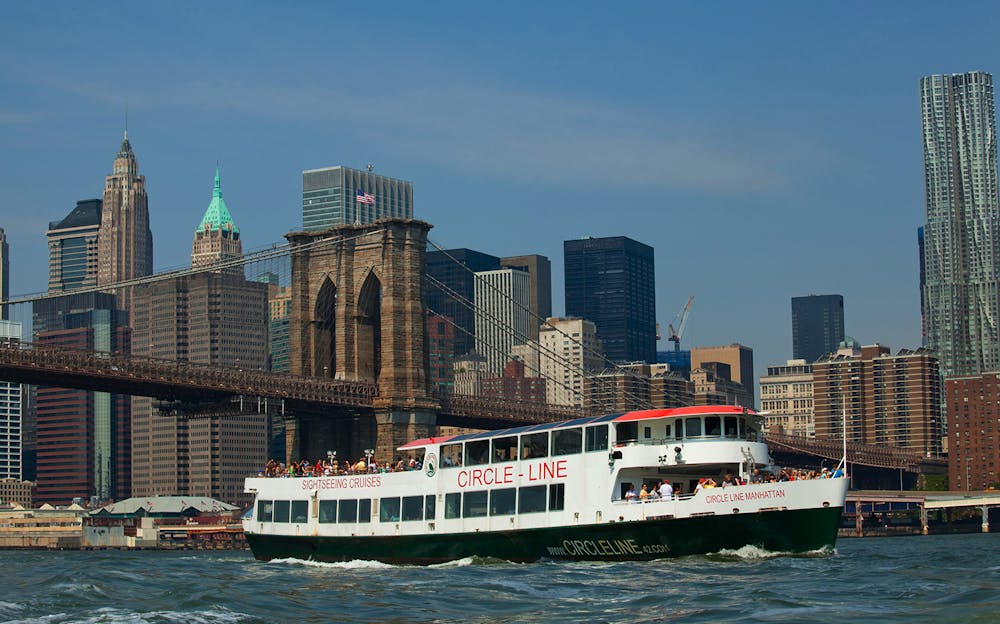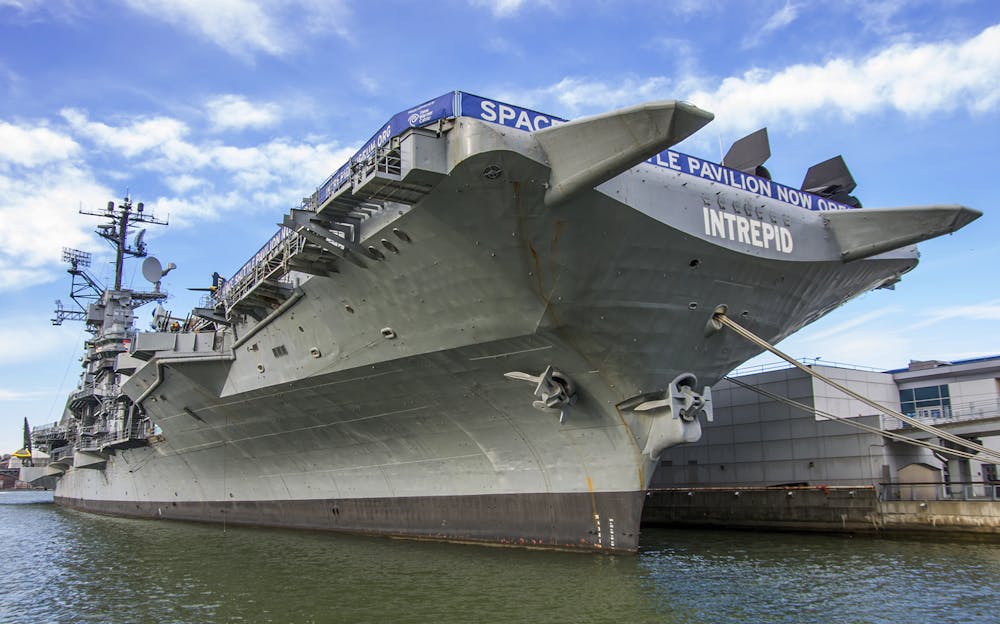 Best of NYC Cruise with Intrepid Museum Skip the Line Tickets
Adult
£
49.59
Was
£
52.51
Save
£
2.92
Child
£
40.12
Was
£
42.48
Save
£
2.36
Highlights
Its impressive collection of exhibits, including submarines, aircraft carriers, gunships, and space shuttle, makes it the best place to take you on a journey from the World War II, to the space race to the developing technologies now.
The USS Intrepid is a monumental asset to the United States Navy as it participated in the battle of Leyte Gulf and in the Vietnam war.
One of the most eye catching exhibits is the NASA space shuttle, Enterprise. After having served its missions, it is now docked in the Hudson for us to explore. The Deck also contains most of the museum's collection of restored aircraft.
Other notable attractions include attractions include Bell AH-1J Sea Cobra gunship, the submarine USS Growler, a Lockheed A-12 supersonic reconnaissance plane, Aurora 7 Mercury capsule replica; along with various exhibits from around the world like an Israeli Kfir and a Polish Mikoyan Gurevich MiG-17.
Board a cruise that gives you 5 boroughs, 3 rivers and more than 20 bridges in less that a day with the help of tour guides.
Onboard amenities like the cafe, outdoor deck space, restrooms and heated/air conditioned indoor seating with large windows made for sightseeing are available to give you a satisfying, hassle free tour.
Use the Free Circle Line Skyline Navigator App onboard in seven languages with narration and enhanced content – download the app here
Why You Shouldn't Miss This
Intrepid Museum
The large collection of exhibits, including submarines, aircraft carriers, gunships, and space shuttle, makes it the best place to explore the prowess of American military history.
What makes this place really special is its well preserved exhibits like the USS Intrepid, the NASA space shuttle Enterprise, Bell AH-1J Sea Cobra gunship, the submarine USS Growler, a Lockheed A-12 supersonic reconnaissance plane and Aurora 7 Mercury capsule replica, to name a few. It also features various exhibits from around the world like an Israeli Kfir and a Polish Mikoyan Gurevich MiG-17.
Best of NYC Cruise
New York City is the holy grail of diversity in cultures and history. With so much to explore, it's a no brainer to board this cruise that gives you all of the best things in New York in in less than a day! With insightful narrations from the tour guides, one can witness views of over 101 NYC sights – the only cruise to show you 5 boroughs, 3 rivers and more than 20 bridges.
In addition, you can see all three NYC rivers as well as iconic sights such as the picturesque Manhattan skyline, the Brooklyn waterfront, the legendary Yankee Stadium, the hip Harlem Heights waterfront, the lush greenery of upper Manhattan and the stately George Washington Bridge. What's more, is that you can also get up close and personal with the Statue of Liberty.
Your Experience
Intrepid Museum
As you prepare yourself to take in the prowess of American military history, start at the Hangar Deck, and see the Intrepid's technology on the left side, and discover the life of those that worked on the ship on the right. You will learn how the USS Intrepid fared in the Pacific Theater of the war as it was bombarded by 5 Kamikaze attacks and 1 torpedo strike. Like the legend that it is, the ship survived and played a crucial role in the war. Here, you can also engage with exhibits that show the Intrepid's career in the Navy 1943 onward. You can also discover how daily life looked like for enlisted sailors aboard the Intrepid, and head on to the Gallery Deck to see the Ready Room, where pilots got instructions before take off, and the Combat Information Center.
Next, prepare to take in the world's oldest existing nuclear-capable submarine. This tour is your best chance at coming close, exploring and learning the inner workings of a nuclear-powered submarine. You can explore certain sections that are open to the public, and learn about life aboard a submarine.
Finally, move to the Flight Deck, where your admission pass will cover access to the NASA space shuttle, Enterprise. The shuttle was the first prototype that was developed by NASA, and having served its missions, it is now docked in the Hudson for us to explore and marvel at. The Deck also contains most of the museum's collection of restored aircraft.
Best of NY Cruise
Choose between cruises at 10:00AM and 01:30PM, starting at Pier 83 on the Hudson River near Time Square. This 2-hour cruise gives you all of what NYC has to offer. From the Statue of Liberty, United Nations, to the George Washington bridge and One World Trade Center, be prepared to be swept off your feet.
While on the tour, treat yourself to freshly made sandwiches, salads, and snacks. A full bar that serves both hot and cold beverages is also available. Cruise through New York at the comfort of a well equipped boat that shall take you on a journey you'd never forget.
Sights Covered
Statue of Liberty
Brooklyn Bridge
Manhattan Bridge
Williamsburg Bridge
Empire State Building
One World Trade Center
Gracie Mansion
United Nations
Harlem
Yankee Stadium
Columbia University
George Washington Bridge
The Little Red Lighthouse
Grant's Tomb
Riverside Church
Intrepid
To view a map of the route your cruise will be taking, click here.
Includes
Access to Intrepid Aircraft Carrier, Space Shuttle Pavilion, 28 Restored Aircraft, Growler Submarine
2 free films ("The Story of Intrepid" and "Kamikaze: Day of Darkness, Day of Light")
Access to the 86th Floor Observation Deck
Art Deco Lobby
Dare to Dream Exhibit
Sustainability Exhibit
Free Circle Line Skyline Navigator App
Unique narration of the most important historical and contemporary aspects by an experienced guide
Onboard café severing a menu of sandwiches, salads and snacks
Full bar serving up hot and cold beverages, beer, wine and cocktails
Onboard amenities including outdoor deck space, heated/air conditioned indoor seating with large windows made for sightseeing, and restrooms
Excludes
Pick up and drop off to Pier 83 for the Cruise
FAQ
Know Before You Go
Intrepid Museum
Exhibit Closures for Exploreum, 4D Experience & G-Force Simulator
Thursday, April 19: Closed after 2:00pm (The Museum closes at 4:00pm).
Wednesday, April 25: Closed 4:00pm–5:00pm
Thursday, April 26: Closed 3:00pm–5:00pm
Timings
November 1 - March 31
Open daily from 10 AM - 5 PM
April 1 - October 31
Monday to Friday: 10 AM - 5 PM
Saturday, Sunday, and holidays: 10 AM - 6 PM
Please note that final entry is one hour prior to closing time.
Getting there
Subway: Take the A, C, E, N, Q, R, S, 1, 2, 3, 7 train to 42nd Street, then walk or take the M42 West Bus to Hudson River (12th Avenue). Walk North to the Intrepid Museum at 46th Street. Take the 7 train to the 34th Street – Hudson Yards station. Exit near 11th Avenue, and then walk west to 12th Avenue and North to the Intrepid Museum at 46th Street.
Bus: M34 (34th Sts), M42 (42nd St.) or M-50 (49th St.) to 12th Ave. and Hudson River. The Museum is a short walk North from the M34 and M42. The M50 can drop you off directly in front of the Intrepid.
Best of NYC Cruise
Tour Timings
From 10 March to 27 April the cruise is available at 10 AM and 1.30 PM
From 28 April to 3 September the cruise is available at 10 AM, 12 PM and 1.30 PM
From 4 September to 28 October the cruise is available at 10 AM and 1.30 PM
From 29 October to 10 March the cruise is available at 12 PM
Guide Languages
English
On The Circle Line Skyline Navigator App seven languages are available: English, French, German, Italian, Mandarin, Portuguese and Spanish
Instructions
For children/infants under the age of 3, please ask at the box office for an infant ticket; it is free of charge.
No outside food and beverages are allowed on board.
Ensure you have your own mode of transportation to the Pier to board the boat for the Tour.
Strict Cancellation Policy
This experience cannot be cancelled, amended or rescheduled.