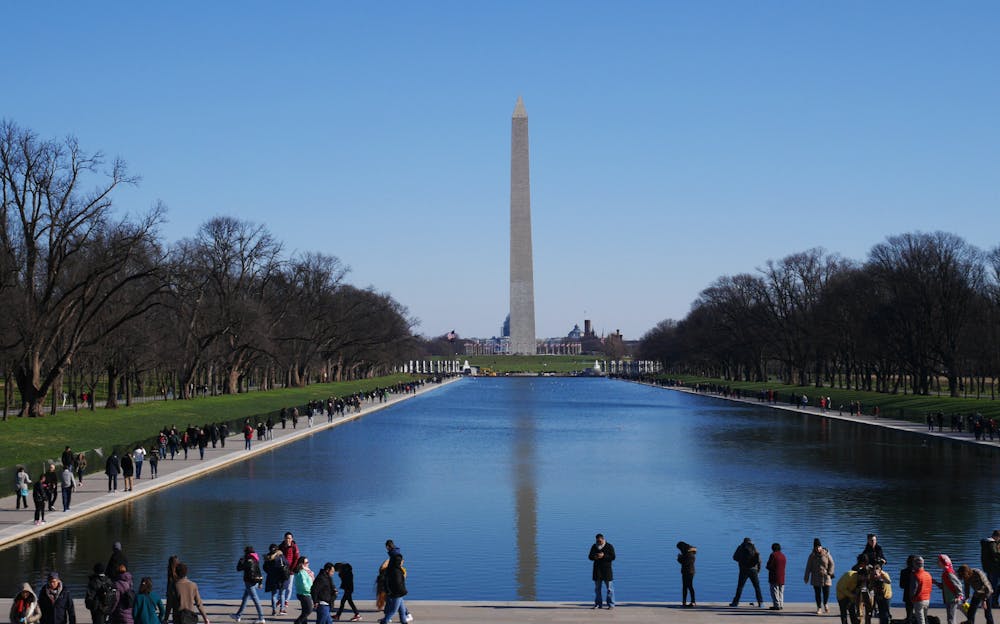 Day tour to Washington & Philadelphia
Available from
£
106.96
Highlights
Escape NYC on a full-day trip to Washington DC and enjoy a guided tour of the city.
See the major landmarks of the city including The White House, The Pentagon, Washington Monument, Lincoln Memorial, the Smithsonian's National Air and Space Museum, and more.
Round trip transfers between NYC and Washington DC aboard a fully fitted coach with onboard Wi-Fi.
Explore the Capitol building on a guided tour and see the American Parliament as it stands today (Optional).
Why You Shouldn't Miss This
When in New York City, you can choose to take some time out to visit the incredible Washington DC. The 'World's Capital' is famous for its beauty and rich infrastructure. Being the powerhouse of the USA, the capital city only has space for the best of the best. Famous landmarks and monuments dot the entire city and on this tour, you will get to see them all.
With a compact, well-organized tour itinerary, you're in for a treat. See the famous landmarks of the city and learn about their rich history and heritage. Your tour guide is a certified professional who will share interesting facts about the sights you see and the places you visit. WIth plenty of photo opportunities at DC's iconic attractions, this is an experience you cannot miss out on!
Your Experience
Enjoy a day of out NYC on a day tour to Washington City. Get an early start and hop aboard the fully-fitted coach. Drive past the scenic East Coast states of Delaware, New Jersey, and Maryland before arriving at the destination of your tour, 'The Chocolate City', aka Washington DC.
Your tour starts with a visit to the Capitol building. Then you'll be allowed inside the building on an exclusive tour. Also, the Capitol Grounds are massive and present the perfect opportunity to relax after the bus ride. Next up, is a visit to one of the nearby Smithsonian Museum. Visit the Lincoln Memorial, Washington Monument, and the World War II Memorial as you walk through the 'National Mall'. You will also get to see the famed buildings of the FBI and the Federal Reserve.
By this time, you're definitely going to be hungry, and lunch is on the cards. Indulge in some of the best dining experiences Washington has to offer, followed by a visit to the world-famous Smithsonian Air and Space Museum. Y
Sites Covered
Capitol Building
National Mall
The White House
Lincoln Memorial
Washington Monument
World War II Memorial
Rainbow Pool
FBI Building
Federal Reserve
Smithsonian Air and Space Museum
Tomb of the Unknown Soldier
Includes
Services of a bilingual professional guide
Round trip transfers between NYC and Washington DC
Explore the Capitol Building (Optional)
Visit to attractions mentioned