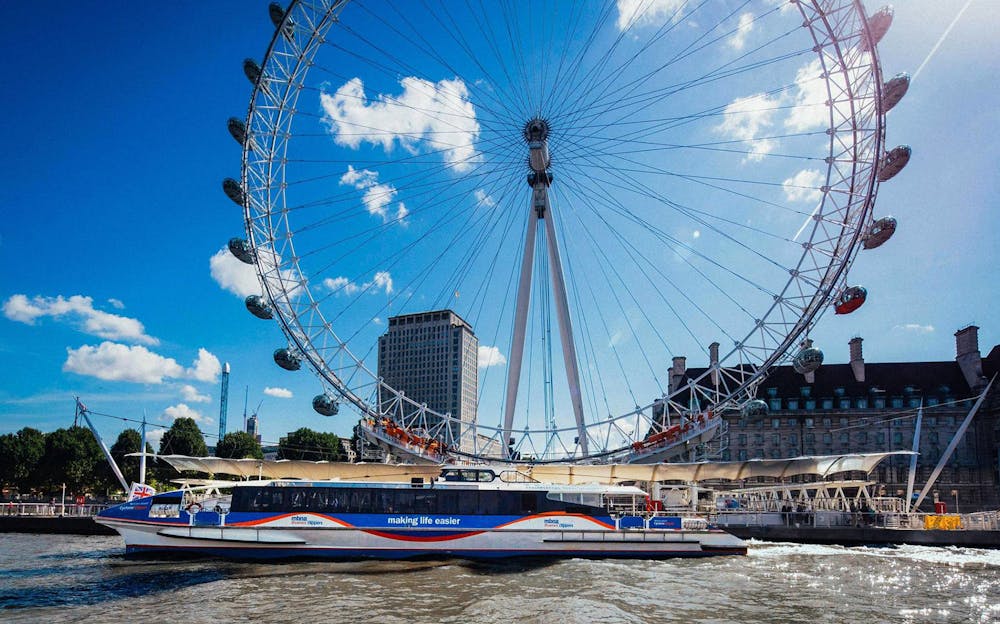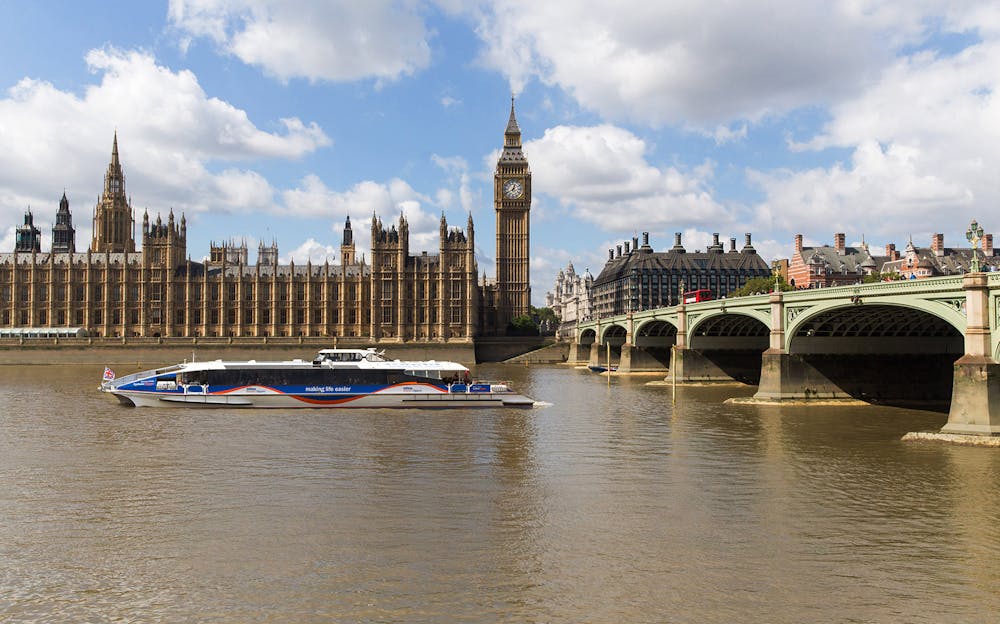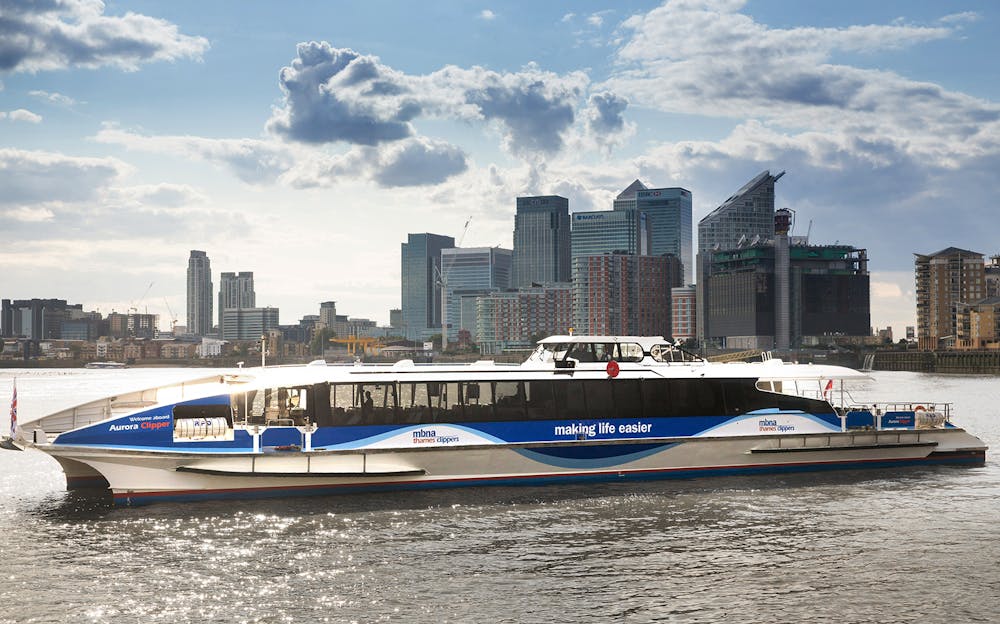 Thames Clipper River Bus Tickets
With Optional Emirates Cable Car Upgrade
Adult
£
17.80
Child
£
8.90
Highlights
Discover the top attractions of London by embarking on a cruise on the Thames River with a ticket that allows you to go from any pier to any pier of your choice across 11 piers on the river between Battersea and Canary Wharf.
These catamaran boats are among the fastest in the city, allowing you to save time as you cruise from one pier to another.
On-board coffee bars are available on each vessel.
Enjoy scenic views of London on the Thames River Bus
The Thames River Bus provides a relaxing and exciting adventure on the historic River Thames. Avoid the crowded buses, traffic and packed tubes, and enjoy a comfortable journey on a flotilla of catamarans. The London Thames River Bus fleet is the fastest and most regularly operated service on the river.
The River Bus is popular among visitors and Londoners alike. Why? There is more to it than just the speedy travel. It also offers impressive panoramic vistas of splendid landmarks. On this scenic journey, you get to see London from a completely different perspective. Although travelling by road is also an excellent option to see the city, it is hard to compete with the River Bus tour in terms of picturesque views. Enjoy London's most famous monuments while cruising along the Thames on this relaxing experience.
View London's top attractions
Discover the city's highest-rated attractions by embarking on the Thames River Bus tour. Your ticket allows you to go from one pier to any other of your preference across eleven docks. It is possible to travel on the river between Canary Wharf and Battersea. Since the catamaran boats are some of the fastest in the capital, you save a lot of time cruising from one pier to another.
St. Paul's Cathedral, the London Eye, Big Ben, the Houses of Parliament, and Westminster Bridge are just some of the attractions visible during your ride. Additionally, you can liven up your journey with a hit of caffeine from the onboard coffee bars available on every vessel.
Upgrade your experience
The spectacular views of London are tempting, aren't they? But if you want to add something more exciting and adventurous to your tour, you can do that without breaking a sweat! Get your hands on add-on tickets for the Emirates Air Line Discovery Experience. It includes a 360° tour, souvenir guide, in-flight discovery film and entry to the Emirates Aviation Experience. The latter is near the North Greenwich Terminal, where you can marvel at the capital from both the sky and water.
The cable car river crossing played a critical role in converting the Royal Docks and Greenwich Peninsula, the two terminals, into flourishing parts of the city; both industrially and culturally. The cable cars arrive every thirty seconds and take ten minutes to travel from one end to another. You can improve your experience significantly by visiting here after 7 PM. This way, you enjoy Extended Night Flights with music and videos. Let them set your mood while you witness London come to life after dark.
The Thames River Bus tour is a comfortable way to travel around England's capital and see its numerous attractions. It is enjoyable, entertaining and affordable. With the cool breeze and dramatic views, this combo experience is ideal irrespective of whether you are a visitor or an everyday Londoner trying to beat the traffic!
Includes
Thames Clipper Ticket
Emirates Air Line Discovery Experience (Optional)